Today OEM has the latest CNC equipment, the first is currently the latest Mitsubishi system M80, with 24 tool magazines, the speed is 12000RPM, the accuracy can be +/- 0.001mm,

high-end parts customized processing production, Fast and small batch production and processing is our advantage.

Welcome new and old customers to visit our factory for guidance. OEM is your best partner.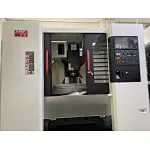 A new month starts, a new week starts, new hope begins, and I hope the virus will end as soon as possible. Everything is normal here. We have been working for 4 weeks. Everyone will do their best to make every processing detail, surface finish, tolerance +/-. 0.01mm, to ensure each customer's product quality and delivery time,